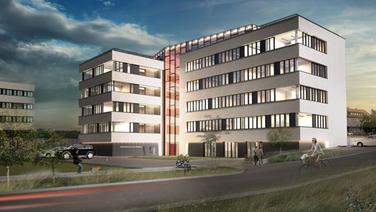 The Tourismusverband Mecklenburg-Vorpommern applies today its new location at the port of Rostock.
In the last two years there was a modern office building, which will be used in future as the International House of Tourism.
In the five-story building draw next to the Tourist ten other organizations, including the German Hotel and Restaurant Association (DEHOGA) of Mecklenburg-Vorpommern, the Youth Hostel Association, the association shore leave and the coordination site health tourism.
Association President: More clout for the industry
This concentration of expertise is unique in Germany, announced Tourism Association President Jürgen Seidel.
Seidel hopes that the cooperation between different actors in a confined space a competitive advantage for the tourism industry in the country.
Country bears most of the cost
The construction costs amount to almost 6.3 million euros, 5.4 million euros come from the Ministry of Economy in Schwerin.
The associations and organizations working in the future on 2,600 square meters, there are 90 jobs have been set up.
The Maison du Tourisme is scheduled to start on Friday.